We are your home on the journey to full inclusion.
The Southern Jewish Resource Network for Gender & Sexual Diversity (SOJOURN)'s mission is to empower communities to advance and celebrate gender and sexual diversity across the South.
EDUCATION
Changing the landscape of inclusion through education.
SOJOURN is proud to offer a variety of educational activities and experiences. Our workshops focus on giving students, teachers, and communities the tools to be welcoming for gender and sexually diverse people, Judaic learning, and suicide prevention. Each of our workshops is customized for your individual group, needs, and time commitment.
Read More
OUTREACH
Building inclusive communities through public outreach.
SOJOURN builds inclusive communities by coordinating the Jewish community's participation in Atlanta's annual Pride event, bringing in highly acclaimed speakers, and publishing the LGBTQ Guide to Jewish Atlanta.
Read More
ADVOCACY
Seeking to eliminate discrimination through advocacy.
SOJOURN seeks to eliminate gender inequity and discriminatory legislation through advocacy efforts in the South. Thanks in part to our efforts, Atlanta's Jewish community has been a potent voice in conversations against discrimination, and not a single local rabbi has spoken in support of religious liberty bills.
Read More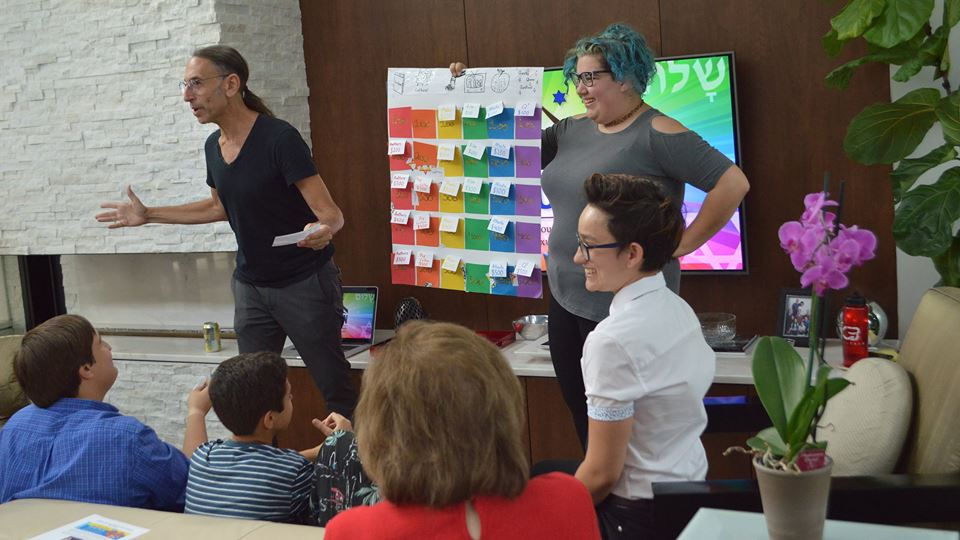 SUPPORT
Providing support for the LGBTQ+ community.
SOJOURN provides resources for LGBTQ people and their families through a wide variety of community programming and direct support. Programs include monthly teen programs, information and referral services, and a Comprehensive Sex Education Program. We also facilitate anti-bullying training, inclusivity audits, Pride celebrations, and direct support for the Atlanta LGBTQ community.
Read More